Discover more from Meditations in an Emergency
A weekly dispatch about something beautiful. For paying subscribers: a Sunday supplement with three-plus things to love and a long piece once a month for some inbox wanderlust.
Over 3,000 subscribers
A single painting
What excavation means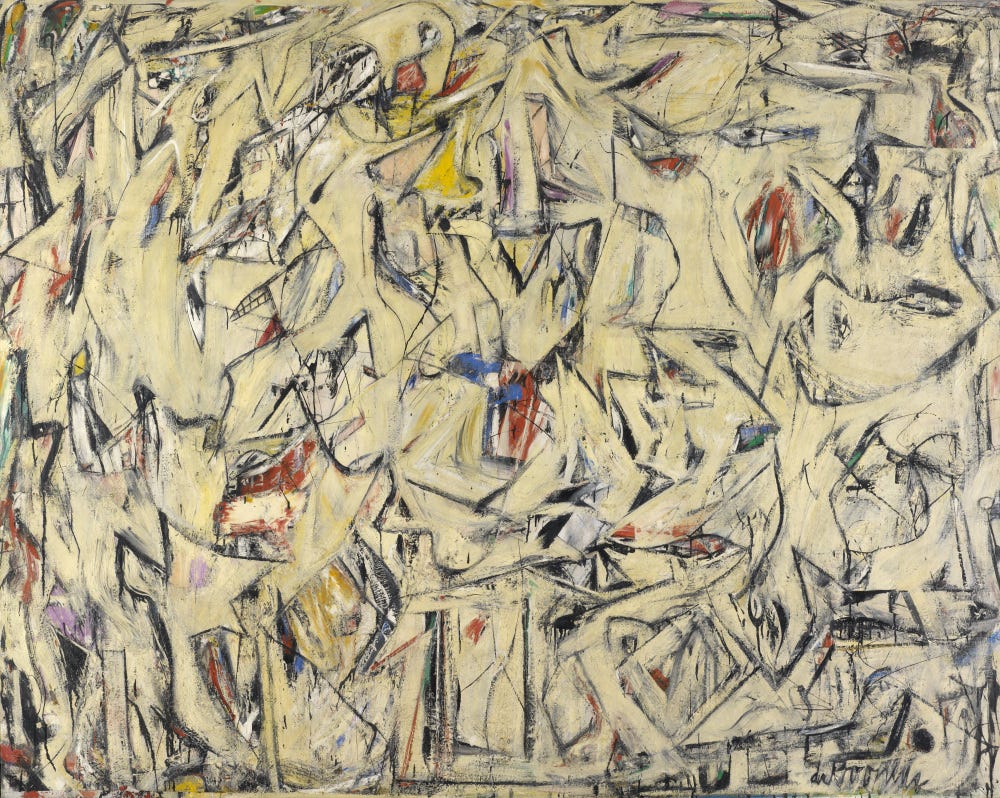 A single painting. When I was about nineteen, a friend told me that's all he went to museums for, to sit in front of a single painting—it could be any painting—until something happened, then he'd leave. The thing was to pay attention. I tried it at the Art Institute in Chicago that summer. Up the stairs, around a corner, "Excavation" by Willem de Kooning. A bench was empty. I sat down, I stared. Nothing happened. I thought about lunch. I felt silly, self-conscious, I got up, then I thought, wait, who cares? So, I stayed. I let the colors start to blur. I noticed something in one of the corners. After another minute or two, my friend was right, things began to take place. Colors sharpened, shapes appeared. I noticed I liked being there. Feelings were stirring I hadn't expected—a lightness, a buzzing alertness. It's like I could talk from the heart, or at least think from the heart, in a way I didn't normally allow myself. About fifteen minutes later, I walked out, but not before buying a postcard of the painting, which I still have. A reminder of how little I need to picture the world.
"Excavation" (1950) by Willem de Kooning
Any books mentioned in this newsletter are available in a Bookshop list